Bathroom Design Strategies That Increase The Value Of Your Home
Posted by Judi SAYHAY on Wednesday, October 12, 2022 at 4:42 PM
By Judi SAYHAY / October 12, 2022
Comment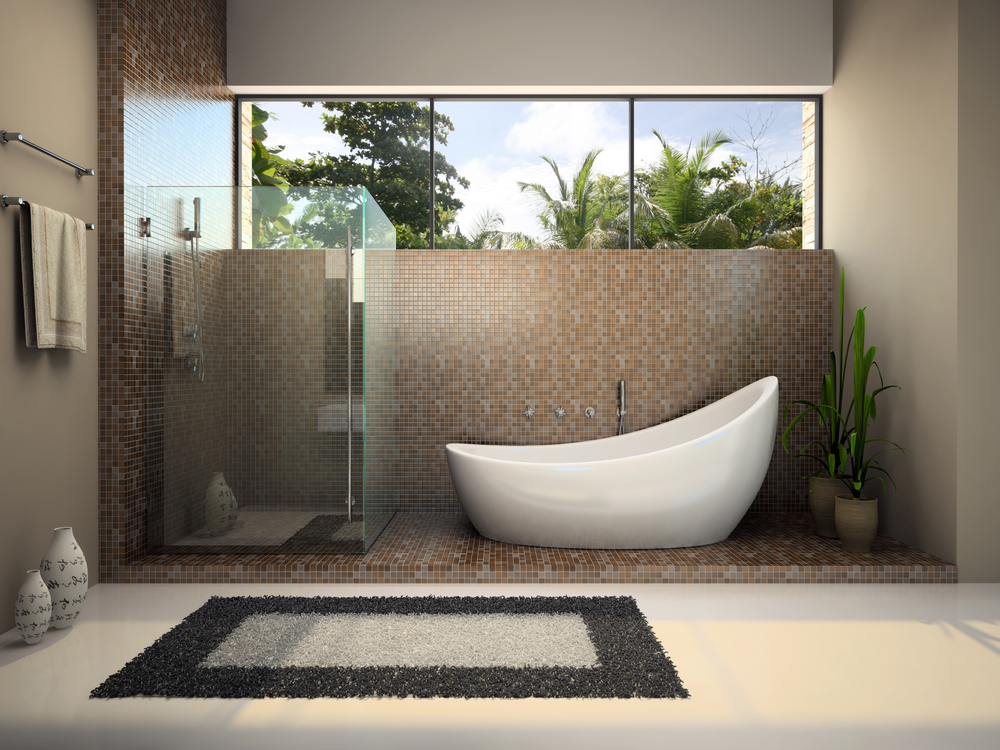 The experts in real estate all agree that you can increase the value of your home by implementing kitchen and bathroom design strategies in your remodeling efforts.
Today we will focus on bathroom design strategies that may help you see a return on your investment. Whether you are considering selling your home or updating it for your pleasure, there are many choices.
With countless accessories and appliances on the market, making a decision that will ultimately allow you to reap the rewards is daunting.
What is it that most people want when it comes to bathroom design? Would choosing a spacious whirlpool bath above a traditional bath be financially beneficial in the long haul?
Wouldn't designing your bathroom be much easier if you were armed with a guideline of what tickled the fancy of potential homebuyers? If you design your bathroom, get it right the first time to avoid flushing away hard-earned money.
Choosing Color
From as far back as the 1960s, much focus was placed on bold colors in the bathroom. Patterned wall tiles of marine creatures and over-the-top colors were the trend, along with plastic. Plastic bathroom décor was the craze, from bold orange, olive green, mustard yellow, and chocolate brown colored toothbrush, soap, and towel holders, to thick patterned plastic shower curtains that screamed colors of the boldest nature.
As the times moved on, the 1970s and early 1980s became a period when gold bathroom fixings and furnishings, such as faucets, towel rails, and toilet roll holders, were considered very stylish. These ostentatious gold-trimmed features were all the rage, and bathroom décor was 'loud.' Added to this were those once delightful bathroom suites in colors avocado, coral pink, and chocolate brown. As a result, bathroom color has changed dramatically over the past decade, and shades have become more neutral, sometimes with a hint of color that adds a complementary vigor to the overall scheme.
According to The Spruce, colors are trending toward warmer colors like beige, tan, terracotta, and wood tones. In addition, a more organic style that utilizes natural materials and plants is trending.
So, when designing and decorating your bathroom, you may want to consider the current trends when choosing your fixtures and materials.
Shower Power
When planning the design of your bathroom, one of the most important aspects to consider is placing a shower. Some bathrooms don't have adequate space to include a shower cubicle, so assess your options. Consider installing a shower over the bath if space is limited.
Wet rooms are becoming a popular option where a bathtub and separate shower may be housed together. The wet room is waterproofed with a shower drain level with the rest of the floor. Due to the installation of sealed walls and floors, the water can not sneak into other bath areas and create damage.
If you have chosen a shower over the bathtub, think about placing a fixed glass screen instead of a shower curtain. It may cost extra, but more people prefer a fixed glass door to a shower curtain.
Choosing Your Bathtub
Contrary to common belief, adding a whirlpool bath to increase property value doesn't always do the trick. So if you're contemplating selling your property, try to avoid purchasing a whirlpool bath to gain additional profit.
Soaking tubs are now the trend. A soaking tub will have a sleek, organic design. It is free-standing and very deep to enjoy a soak.
Bathroom Flooring
There has been a surge in waterproof flooring. Tile and stone are no longer the only .options. There are some beautiful vinyl bathroom flooring options now that may interest you.
Wood-look floors are trending now that waterproof options are available. Black and white stenciled tiles are a good option if you are going for a vintage or farmhouse style. Marble mosaics are also a popular choice.
Tile is the favored option when choosing your bathroom flooring, but vinyl flooring won't let you down if the budget is tight.
The most significant factor in the bathroom for a homebuyer is cleanliness. If you plan to put your home on the market, inspect your bathroom for those minor, generally unnoticed flaws, like mold on the silicone sealant around the bathtub, dirty grout, or toilet bowl rings. Potential homebuyers may notice these minor faults, which they find unappealing.
The SAYHAY Team helps home sellers prepare their homes before listing. We know what buyers are looking for in their new homes. Contact us at 412-755-3600 to schedule your free consultation.