Why Pittsburgh Is A Great Place To Live
Posted by Judi SAYHAY on Wednesday, November 30, 2022 at 9:59:44 AM
By Judi SAYHAY / November 30, 2022
Comment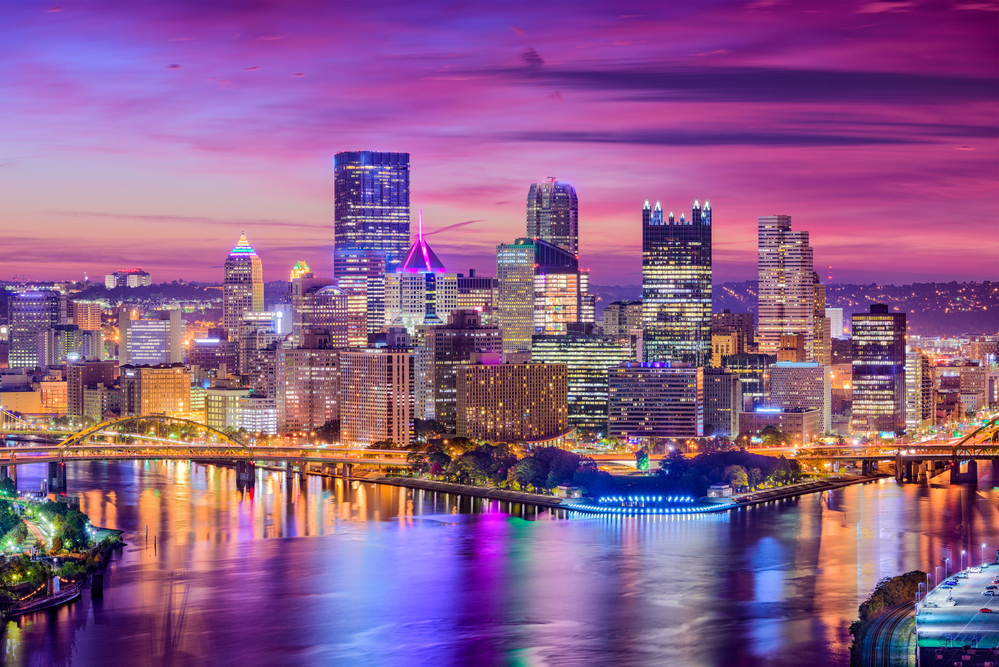 Pittsburgh has received many accolades over recent years as a livable city. So what makes Pittsburgh so liveable?
Affordability
According to Realtor.com, the median sales price of a home in Pittsburgh was $230,000. Pittsburgh homes are a bargain compared to the national median sales price of $397,000. The Pittsburgh real estate market is made up of many different communities. You can find what you want in an urban, suburban, or rural setting. Prices vary in each distinct community. Doing your research to find the community that is right for you is crucial. Our team works closely with our buyers to define their needs and wants and help them locate the right home in the right community.
Nature and Sustainability
If you love nature, you will find 15,000 acres of public parks and green spaces in the city's urban core and more than 13 state parks in the surrounding region to visit. In addition, Pittsburgh is focused on creating a sustainable future. Even the Pittsburgh International Airport is embracing sustainability by developing an 8-micro-grid field of solar panels and their own natural gas.
Architecture
With over 90 neighborhoods, Pittsburgh offers a wide variety of architectural interest. In addition, you will find many more communities with unique architectural features outside the city.
Play
There are many ways to enjoy the region's 400 miles of trails, including wandering through the lush botanic gardens and basking in the city's stunning fall foliage glow. In addition, hiking and biking is a popular pastimes enjoyed by many on trails throughout the city and suburbs.
Arts
Pittsburgh boasts 32 museums, 30 concert venues, and exquisite theatres and performance venues offering Broadway shows, plays, musical productions, and more. The majestic theaters include Heinz Hall, The Benedum Center, Byham Theater, Kelly Strahorn Theater, and many more. Andrew Carnegie, the steel magnate, and philanthropist, gifted 19 public libraries.
Technology
This is a city on the cutting edge in areas like artificial intelligence, cybersecurity, energy, life and health sciences, manufacturing, and robotics. Some of the world's most complex problems are being researched through a pool of talented innovators working together. Pittsburgh is fortunate to have purpose-driven residents concerned about making our world a better place.
Colleges and Universities
With over 34 colleges and universities in the regn, Pittsburgh is helping to educate talent that will further the innovative work we need to improve the world, especially in artificial intelligence, robotics, and medicine. This world-class talent pool is filling many tech jobs and taking advantage of the low cost of living, growing tech scene, good infrastructure, and easy accessibility to other areas of the country.
Sports Teams
It is easy to recognize a Pittsburgh sports fan. You can find your team here if you enjoy football, baseball, or soccer. The Pittsburgh Steelers play at Acrisure Stadium, the Pittsburgh Pirates play at PNC Park, the Pittsburgh Penguins, PPG Paints arena, and the Pittsburgh Riverhounds play at Highmark Stadium. A Pittsburgh fan is loyal to the core.
There is so much more to learn about the City of Pittsburgh. Beautiful river views, ample shopping, festivals, fireworks, and fun can be found throughout the year.
If you are considering a move to Pittsburgh, contact The SAYHAY Team. Our agents have extensive knowledge of the city, and most of our team are lifelong residents. We can help you find your dream home, whether it is in an urban, suburban, or rural community. Contact us at 412-755-3600 to schedule a free consultation.